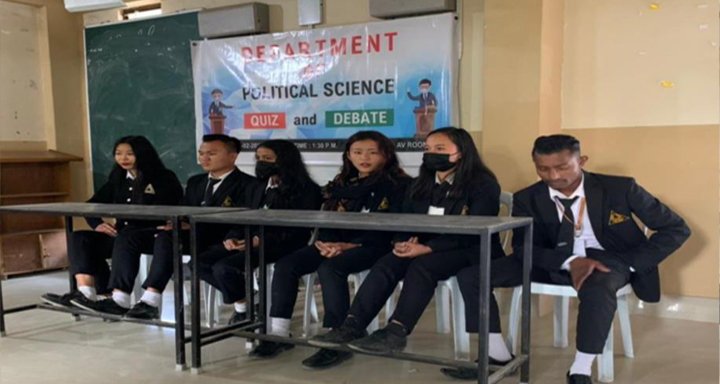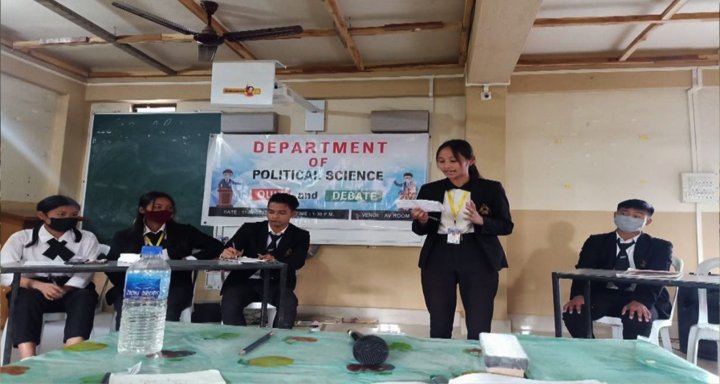 The Department of Political Science organized a quiz and debate for all even semester political science (honors) students on 11th February 2022 in the college.
The students were divided into six groups where one participant represent each group in both categories.
The questions for the quiz were prepared on the making of the Indian Constitution and current political affairs and the topic for debate was "India in progressing towards the values enshrined in the Preamble of its Constitution".
The objective of organizing this activity is to impact knowledge about the basic concepts of the Indian Constitution and to keep ourselves updated about what is happening around us.
Besides that, to enable us to rethink and re-evaluate the values that are enshrined in the preamble of the Indian Constitution.
The program was attended by 49 students and 6 faculty.